Promo 1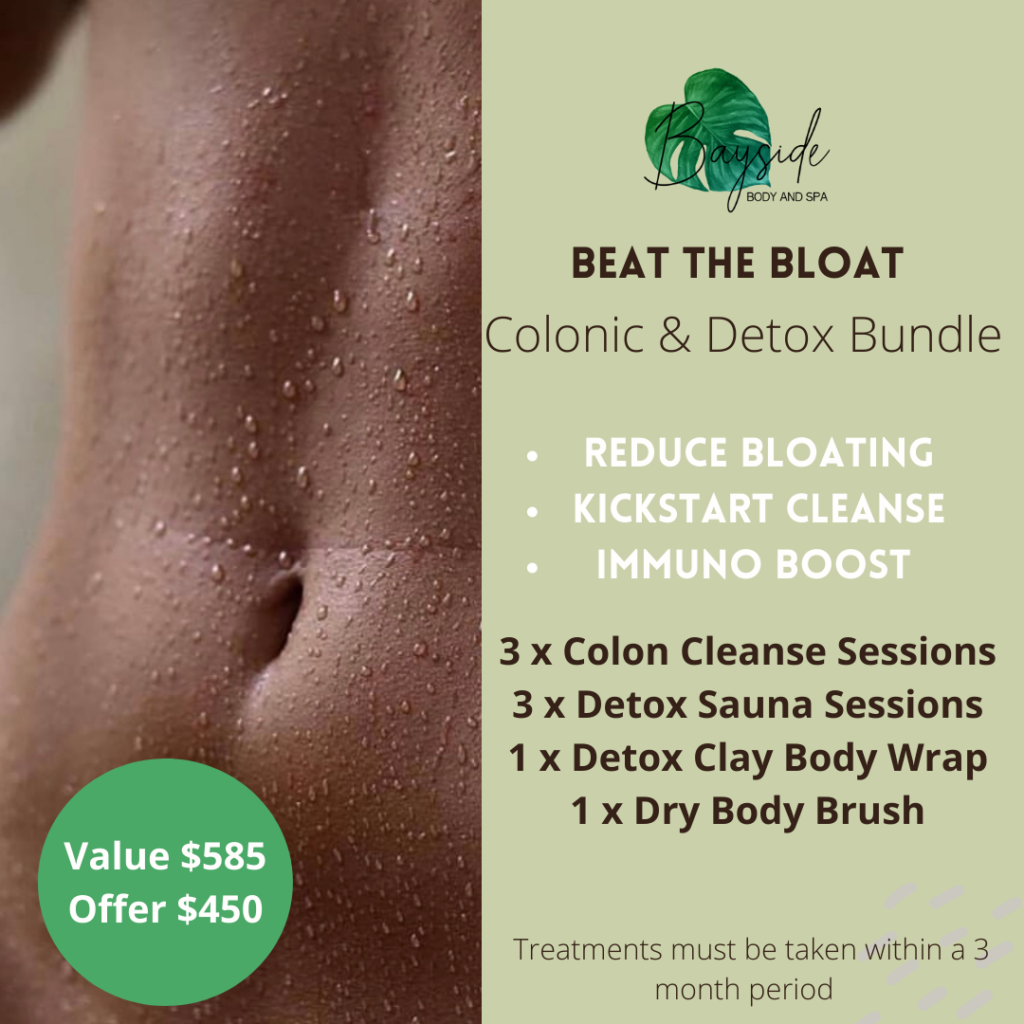 Your Treatment
Reduce bloating, kickstart weight loss and increase immunity & wellbeing. Feel the amazing benefits of our Beat The Bloat Package. You will not only get to experience the detoxifying treatment of colon hydrotherapy but of our full spectrum infrared sauna and luxury detox clay body wrap. You can banish the accumulated toxins.
The Experience
The colonic treatment uses a soothing flow of purified warm water to gently infuse and cleanse the colon. Your session is safe clean and relaxing. Your privacy is maintained and our use of the open colonic system means the therapist is "on call" for you rather than in the treatment room with you.
You can enjoy together or have separate appointments for a warming therapeutic Infrared Sauna that glows with the warmth that naturally comes from the sun, minus the harmful UV rays. The unique thing about infrared is that by using direct heat, our infrared sauna has the ability to heat the body from its core. By increasing your core temperature, you allow the body to detoxify much deeper from the skin's cellular level.
Soothe your mind and your body with our luxury customised Detox Body Wrap. Secret ingredients are contained with the detox clay, designed to draw out toxins whilst you relax and get pampered.
The Consultation
Your initial colonic appointment includes a consultation to understand your specific needs and concerns. The total appointment including treatment time for the Colonic Hydrotherapy is 75mins. The total time for the Infrared sauna session is 60mins. The total time for Detox Body Wrap is 90 mins.